People first, disability second
Welcome to Acorn Village
Since 1975 your support for the charity has helped adults with learning disabilities to live their lives to the full. Residential, supported living and day activities are provided to people in need as well as support to families and friends.
In addition to our care services, we also have a number of fundraising facilities that are open to our residents, their families and the public.  Why not come and join us for lunch at our onsite Coffee Shop or find a bargain within our onsite Charity Shop and Pre-loved Furniture Store.
Throughout the year, our Creative Craft Centre is open to showcase project work or sell items that have been made within the workshops.
You will get a real insight into life at Acorn Village and why your support is so important.
Don't forget to sign up to the newsletter for up-to-date information on life at Acorn Village and read some of the wonderful blogs written by our residents and tenants.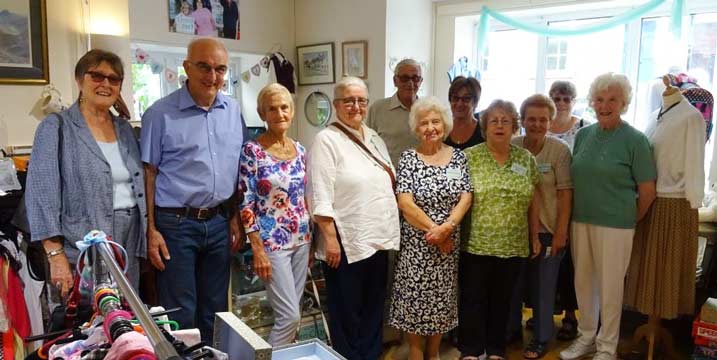 Donate
Support our Events
Volunteer
Corporate Support
Support our Shops
Leave a Legacy
People First, Disability Second, is our philosophy.
Every person, whatever their disability, are encouraged to live the life they choose and are supported to be as independent as physically possible.
We offer care and accommodation to adults with a learning disability.  We work with the individual and their support network to ensure that we can achieve high quality and individualised care that is bespoke to the person.
Registered Charity Number: 263954
Latest News
Check out our latest updates from the Residents & Tenants, our CEO and Events
Don't just take our word for it
Mandy
Resident since 1988
"I like Acorn, it's really lovely. I go swimming, horse-riding and trampolining, I'm really good and I like the food. I like to show people around."
Bob Coe
Volunteer
"What a lovely place to volunteer! Friendly staff and happy residents, all working together for a very deserving local charity. I would thoroughly recommend it if you can spare some time to help."
Kelly Windred
Employee since 1989
"Acorn's been a part of my life on and off for nearly 30 years, it's become part of my extended family. It's not just a job to me, it's much more than that."
Louise
Tenant since 2005
"It's friendly, I like going to see the staff and using the Craft Centre. I get support to go to Harwich Sing (Community Choir) and enjoy working in the charity shop meeting new people."
Keith Burrows
Chairman & Volunteer
"From my first visit with Round Table, selling hot dogs at a summer fete, to my current role 30 years later as Chairman it has been a pleasure and a privilege working with the staff and fellow volunteers here at Acorn. The smiles and achievements of our residents and tenants always make time spent here worthwhile."
Jeremy Sheffield
Supporter
"l love my visits to Acorn Village. I'm always impressed by the kindness, respect and dedication of the staff and the fantastic energy and joy of all the residents I've met."
Subscribe to our newsletter
Click below to subscribe, and receive the latest news from Acorn Village.
You can easily unsubscribe, and can read our Privacy Policy here